Let's activate your SIM
We'll knock your socks off with our buzzing community of members, and free calls and texts to all your mates on giffgaff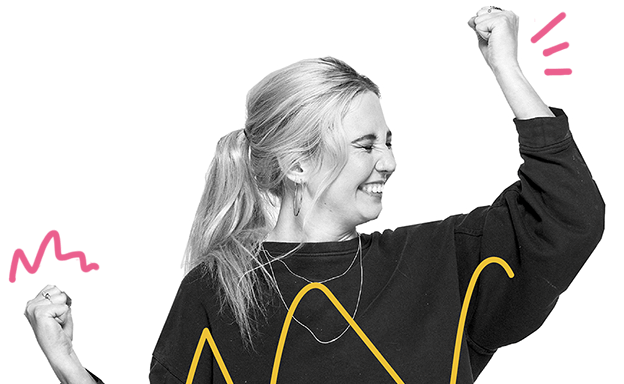 Joining giffgaff?
Nice one. You've come to the right place.
Pop in your SIM activation code below to get started.
Trying to replace your current giffgaff SIM? Perform a SIM swap
FAQs
What do I need to activate my SIM?

You'll need a credit/debit card or a top-up voucher.

After your SIM's active, pop it into an unlocked phone and you're ready to go.

How do I activate with a voucher?

It's a doddle! Pop in your activation code, follow the quick, easy steps to activate your SIM.

On the payment page, select voucher and enter your 16 digit voucher code.

Can I bring my number?

Switching networks is easier than ever. Just text PAC to 65075 and have your PAC code ready to use after you've activated your giffgaff SIM.

I'm already with giffgaff but my SIM is faulty or the wrong size.

You want to perform a

SIM swap instead

. That's where you keep your current giffgaff number, account, credit and goodybag but replace your SIM with a new one.

What's a goodybag?

Simply, a goodybag is your monthly allowance of data, minutes and texts. Each month you choose which one is best for you, or you can have the same one recurring every month.

Extra GB on us

It's never fun running out of data, especially when you really need some, which is why we're giving members a little extra. really need some, which is why we're giving members a little extra.

Once you've bought your third goodybag, we'll boost your data by 1 GB whenever you purchase a £10, £12, £15 or £20 goodybag. goodybag.

Is roaming included?

Our plans can be used in the EU and selected destinations just like you use them at home and at no extra cost.
Enjoy our low rates when calling outside the EU and selected destinations. Happy travels.

What if I need help?

You'll always have one of our members to support you through any issues 24 hours a day, 7 days a week. After all, we're the mobile network run by you.
Pst. We might have a treat for you if you're able to help out later on too.

Can I get extra rewards?

Earn Payback points by helping someone figure things out on the community or by bringing new members on-board, and many other things. It's our way of saying thank you for being one of our awesome members.

Can't find your activation code?

You can find your activation code on the small plactic card that came with your SIM. If you haven't got that, you can also use the 16 or 19 digit serial number on the back of your SIM. It should come just before "4Ggg6".